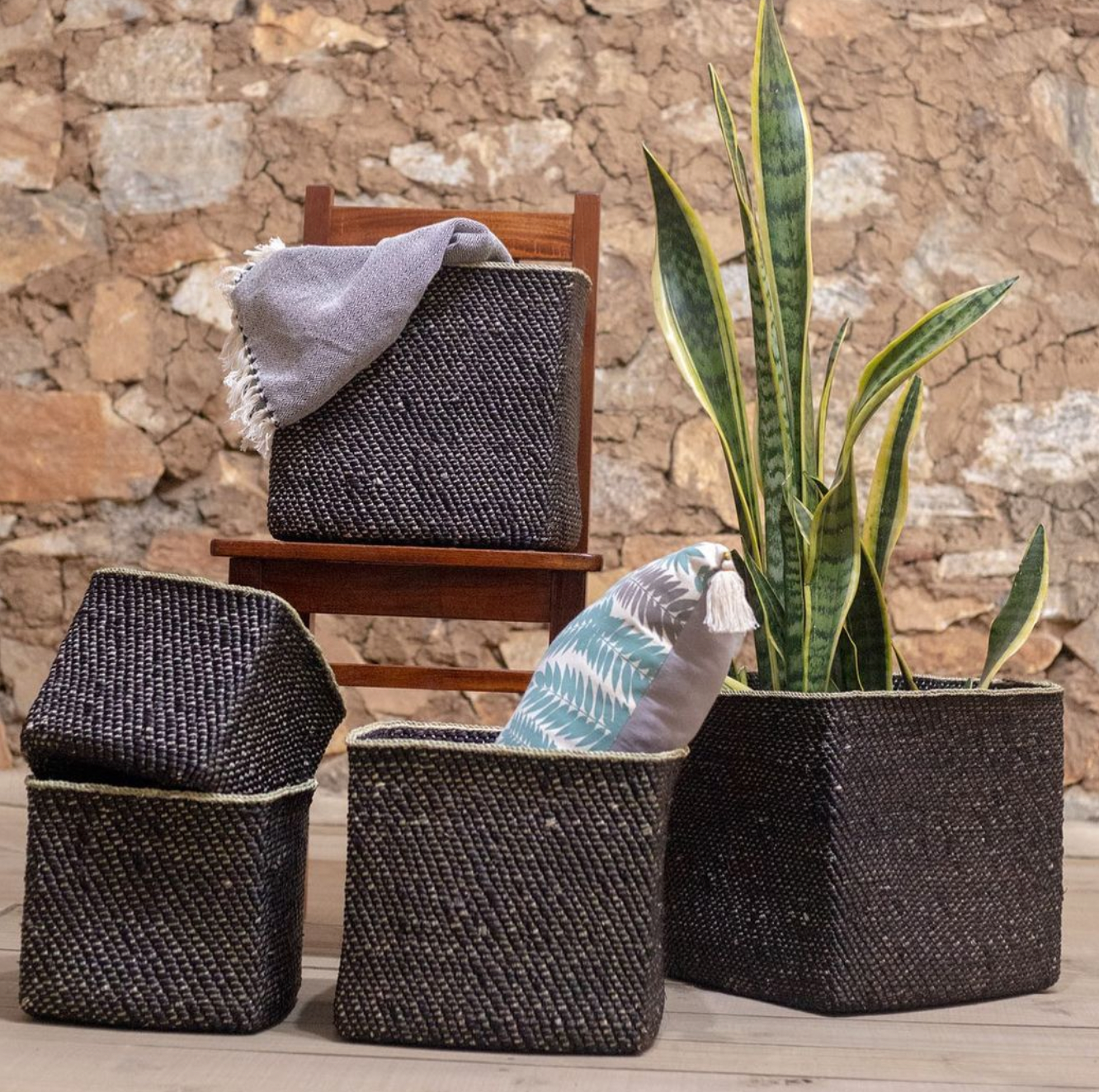 Interested selling Vikapu Bomba products?
Asante Sane for being interested in selling our products. It is possible to become an official Vikapu Bomba reseller or to buy large quantities of hand-made products for white label products.
Please fill in below form. And our team will reach out with your wholesale catalogue. We can also do custom orders and designs based on your needs.
Fill in below form for contact
Frequently Asked Questions
What are the Iringa baskets made off?

All our products are handwoven from a local reed grass called Milulu which grows along rivers in the southern Tanzanian highlands. The grass is dried for about a day before it is bundled for weaving.
How long does it take to weave a basket?

All of our products are hand woven and the weaving time varies depending on the product. Materials harvest takes a day 4 walking hours to the farms go and return. Drying process takes 2 days for the materials and one two two month finished products. Leather attaching for products with leather happens at our workshop, all hand made attached, 

Number of weaving products:

Our smallest Iringa basket (8cm high) takes 1 day to weave
A side bag takes 2 days to weave.
A back pack takes 5-7 days to weave
A tote bag takes 7-9 days to weave
The laundry hamper takes 10-15 days to weave
A set of six round nesting baskets takes 1 month to weave
A set of six square nesting baskets takes 1 1/2 months to weave
Is there anything to be aware of when using the baskets?

All our products are very sturdy and last for years. The only thing they are susceptible to is water. In case your basket or bag ever gets wet, please make sure you put it in a dry location, or best in a sunny spot so it can dry completely.
Where is the Vikapu Bomba store located?

Iringa Boma Regional Museum, Tanzania.
How does Tanzanian delivery work?

We currently ship through buses that goes to the specific regions in Tanzania and notify you of the shipment with receipt number to collect at their offices in your region. Please reach out directly to us if you have more questions.
How does International Delivery Work

Small packages we use EMS or DHL, for large volumes we use Airfreight Swiss Cargo or Sea Freight.
How do I place a wholesale order?

We are delighted by your excitement for our wholesale products. For the wholesale catalogue and additional information, please send an email to vikapubomba@gmail.com.