Derived from Swahili, "Mkeka" translates to "table mat," and our MKEKA table mat collection is designed to bring a touch of cultural sophistication to your dining experience. These handcrafted table mats are a captivating addition to your home decor, infusing your dining area with a sense of rustic charm and an organic aesthetic. With a diverse range of designs and styles, you have the freedom to choose a MKEKA table mat that perfectly aligns with your personal style and interior design preferences.
MKEKA Table mats collection: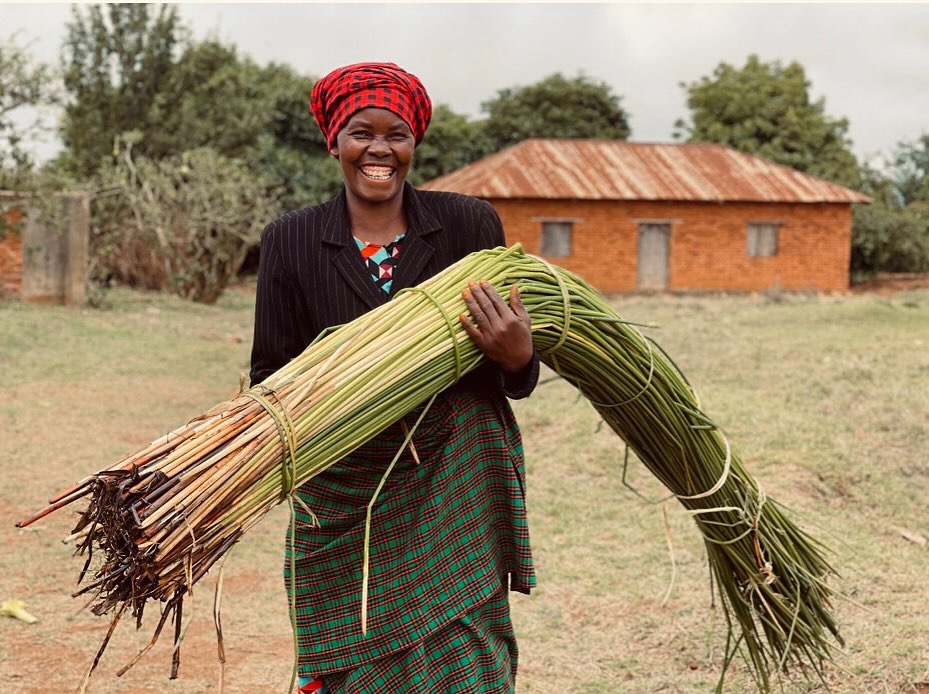 100% handmade from 'Milulu' grass
The environmentally-friendly reed grass called "Milulu" is used for weaving the bags. The "Milulu" grows near streams, and the local women uproot, clean, and dry these grasses before using them for weaving the table mats.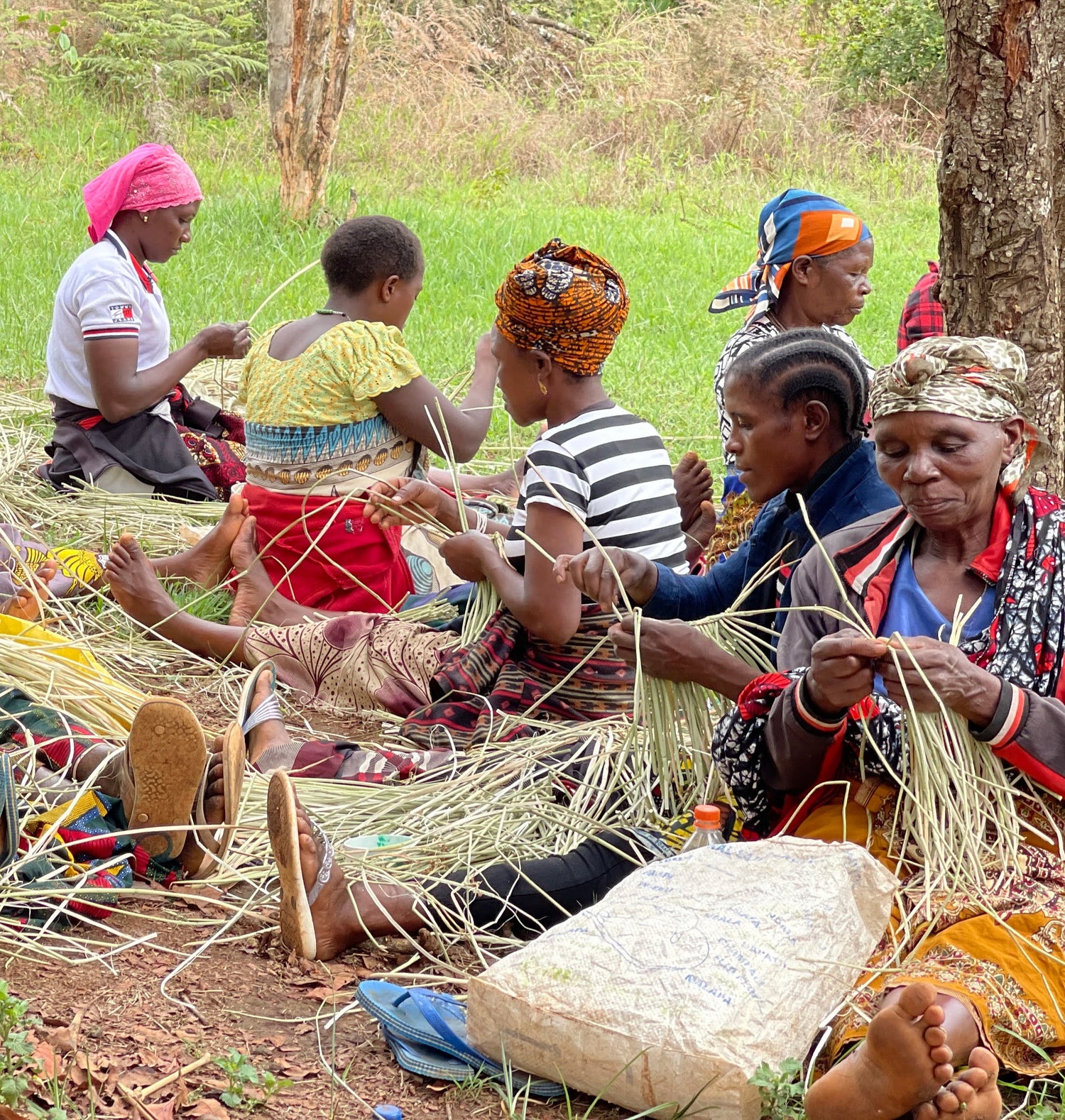 Sustainable & Ethical
When you choose a Mkeka Tablemat you support sustainable and ethical fashion while contributing to positive social and environmental impacts. By making a purchase, you contribute to the full-time employment for over 300 previously unemployed rural women in Iringa and Njombe, Tanzania. Plus you help preserve their long-standing tradition of weaving.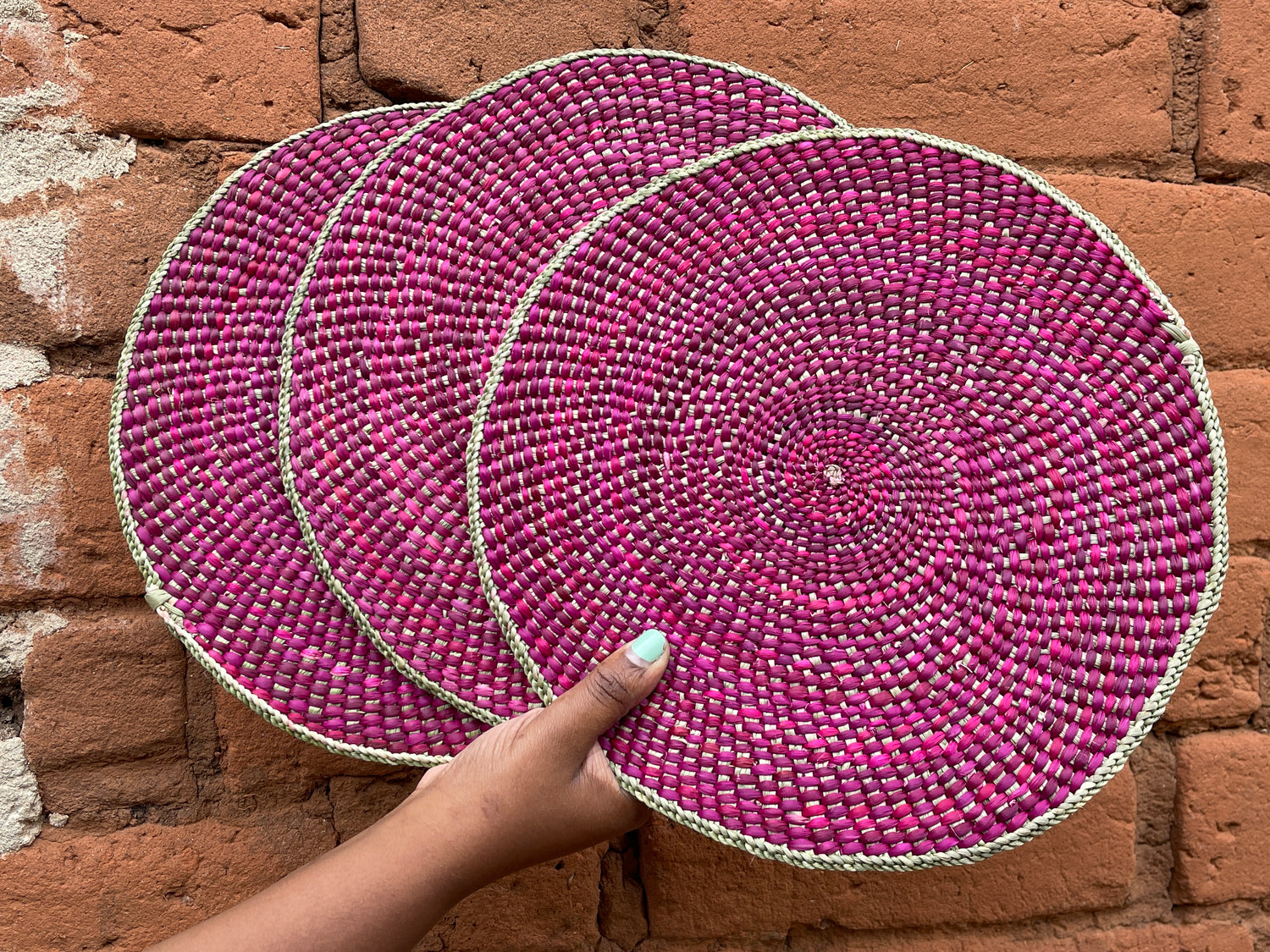 Transparant & Personal
Our products not only add a unique and stylish touch to your outfit, but also reflect the cultural identity and creativity of the artisans who made them. Vikapu Bomba believes that apart from being fair, trade should also be transparent and personal. That's why each of our products comes with a label that features a portrait and brief story about the 'mama' (local woman artisan) who wove the tote bag. So you will know exactly where the bag comes from and who made it.