Our Story
Vikapu Bomba was founded as a business idea by Catherine Shembilu in 2011 with an initial group of six weavers and registered in 2015 with a total of 45 weavers.
Iringa and Njombe in Southern Tanzania women are known for their long tradition of hand-weaving baskets. For generations, they had been practicing this tradition but due to poverty, and lack of markets and opportunities it was abandoned by many.
It was this context and need as well as a strong belief in the power of women working together that led Catherine Shembilu (Founder and Managing Director) to found this economic empowerment social company.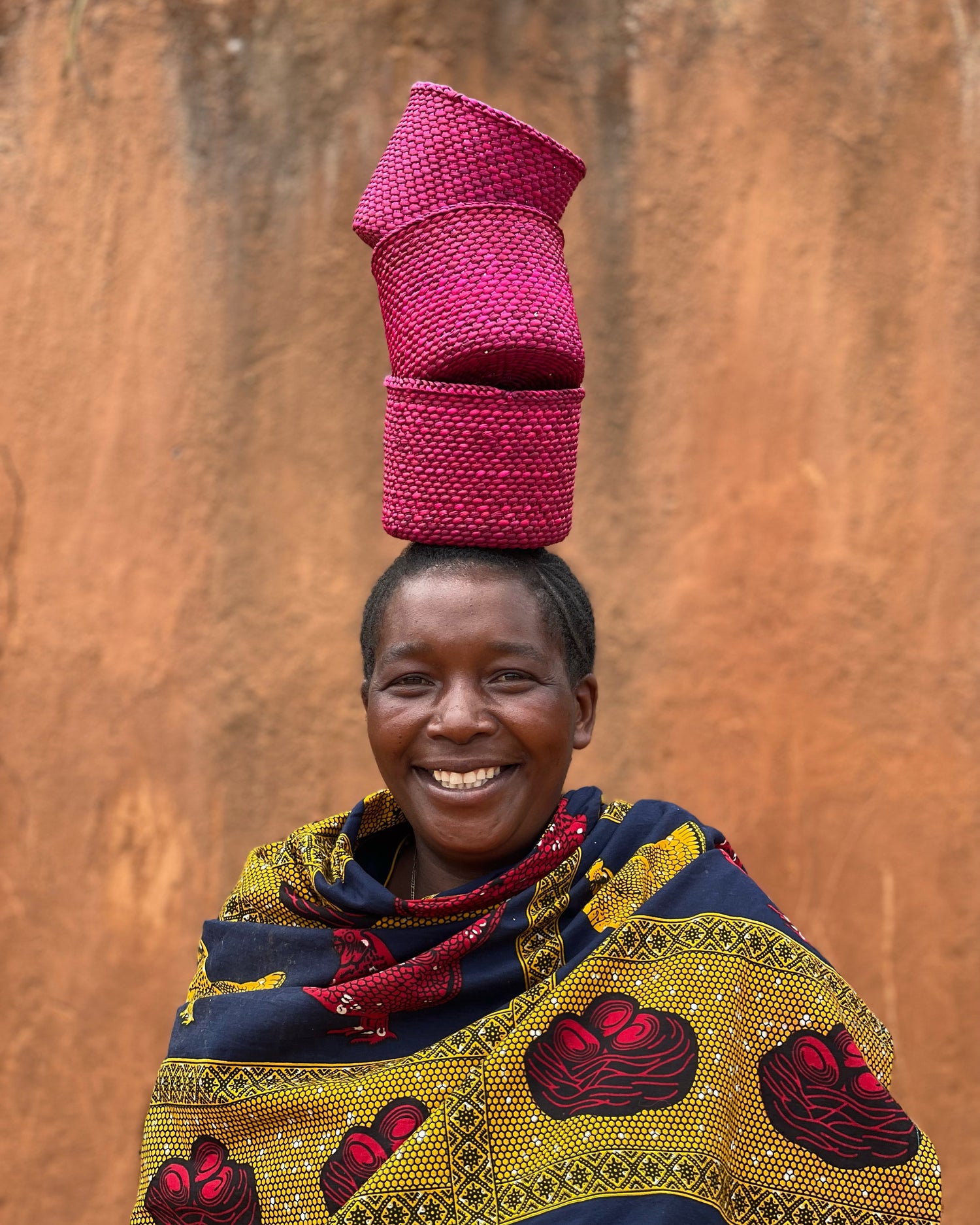 Sustainable Businessmodel
Through Vikapu Bomba, rural women in these communities are helped to formulate small artisan groups with help from lead artisans, trained to improve their weaving skills and get connected to both regional and international premium markets.
We believe that apart from being fair, trade should also be transparent and personal. That's why each of our products comes with a label featuring each producer's portrait and short story of the woman artisan who produced the product to keep each product fully traceable.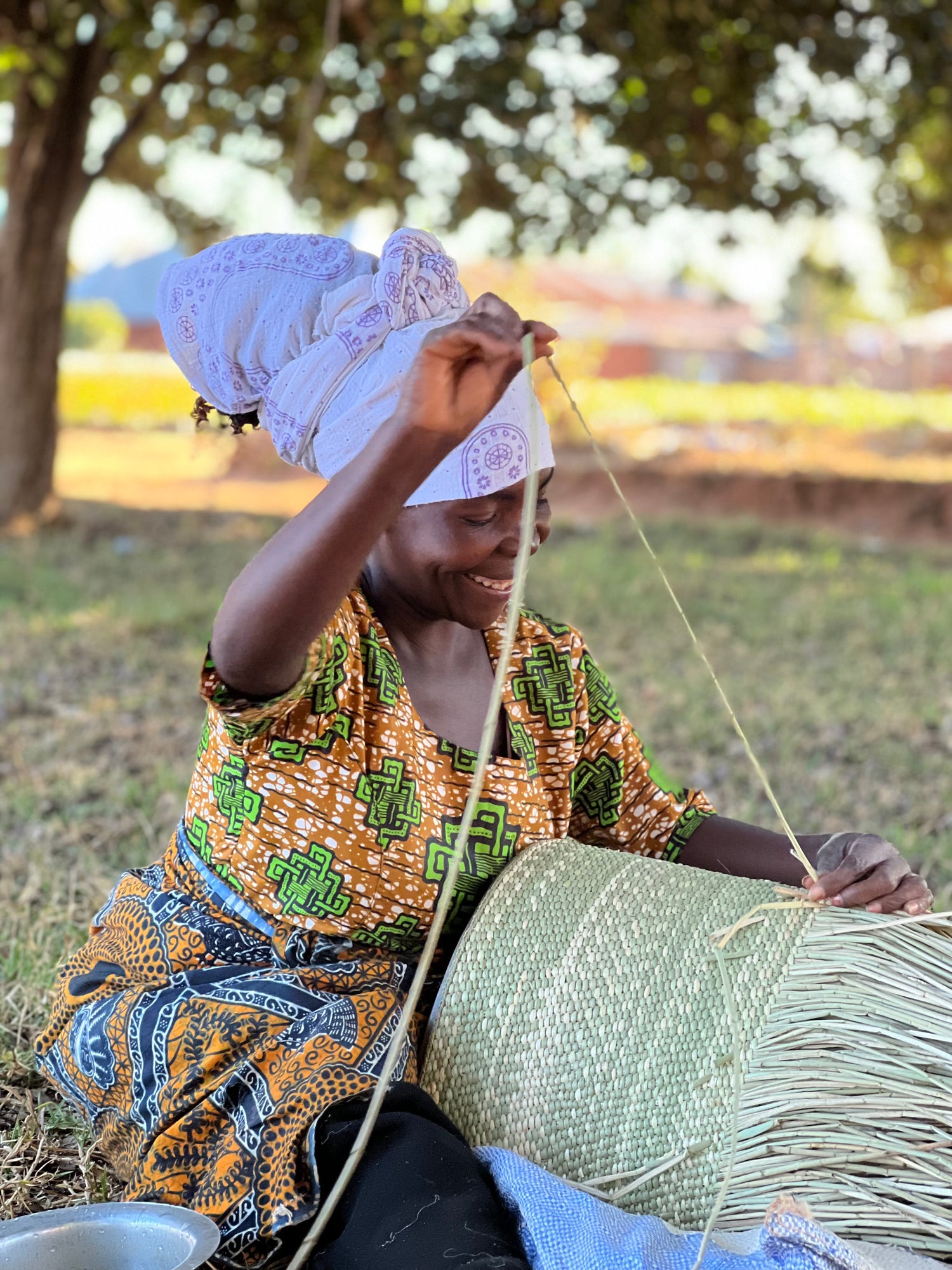 Our Impact
Since its inception, Vikapu Bomba has steadily increased the number of impoverished rural women participating in its income generation activities from 6 rural women living in one district to over 300 rural women artisans living across four districts and two regions.
We offer decent work and the promise of economic growth for rural women, their families, and their communities.
Our Impact in numbers
300 Jobs

Artisan Jobs Created over the last 10 years. This means 300 people now have a reliable source of income thanks to weaving.

More Than 70.000 Baskets

Since the start of Vikapu Bomba we have created over 70.000 baskets! In all different forms, colors and shapes.

Sold in 21 countries worldwide

Our baskets go global in: USA, UK, Canada, Netherlands, Switzerland, Germany, Australia, Belgium, Sweden, Finland, Denmark, Japan,Norway,Luxembourg, Tanzania, Kenya, Uganda, Rwanda, Malawi, Zambia and South-Africa.